We are so blessed to have such wonderful people in our lives and our heartfelt thanks go out to each and every one of you for ALL the love and support you have shared with us during this difficult time. Your visits, phone calls and emails kept my dad and the rest of us feeling warm and fuzzy and most important very loved through it all. Thank you.
Love and hugs, Marge, Tracy, Wendy, Amy, Bob and families

We share with you his obituary.

Raymond Arnold "Arnie" Garinger of Harvey's Lake died peacefully at home early Saturday morning ,October 9, of complications related to bladder cancer. He was 71.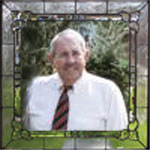 Born September 21, 1933 in the Alderson section of Harvey's Lake, he was the only child of Raymond "Bud" and Mildred Hausch Garinger of Harvey's Lake. His wife is the former Marjorie Dawkins, daughter of the late Reverend Carl and Marion Dawkins of Drexel Hill Baptist Church.

Arnie was a 1951 graduate of Lake Township High School and a 1955 graduate of Bloomsburg State Teachers College. He also received a Master's Degree in Counseling and Guidance in 1960 from Villanova University.

Arnie began his career in education in the Paoli area school system as a teacher of general science for two years. He then became a guidance counselor before being appointed Assistant Principal at the new Valley Forge Junior High School and eventually Principal.

During his early work in education, Arnie took a year off when in 1957 he volunteered for the draft and served basic training in Fort Jackson, SC where he qualified as a sharp shooter on the rifle range. He was honorably discharged after one year of service because his teaching skills were considered critical.

After serving two years as principal, Arnie moved to the field of higher education and back to his roots when he was appointed Assistant Professor and Counselor at College Misericordia in 1969. He spent 24 years at Misericordia before retiring in 1993.

During this period (1971 - 1986) Arnie also owned and operated, in partnership with the Cumens family, originally from Coatesville, PA, Onanwandah Family Campground in Tunkhannock where he was known fondly as "Uncle Arnie".

Arnie kept his connection with Misericordia well after his retirement as coach of the men's golf team. He started the program in 1991 with Jack Hoover of Pittston. Arnie and Jack coached the team through 2004. During that time the team won the PAC championship in 1994 and 1998 and placed second six times. Arnie was named the PAC coach of the year in 1994 and 1998.

During his lifetime, Arnie published several articles -- "Ah, Youth - Where Hast Thou Flown" Pennsylvania School Boards Journal, April 1980, "So You Want To Own a Campground" Motor home Magazine, May 1983, a book "How to Choose a College (and maybe even finish one)," 1988, and numerous letters to the editors of the Times Leader.

Arnie was known for his sense of humor and he stressed often fun and celebration. He cared deeply for the students he taught and counseled and for the people he met as campground owner and throughout his life.

Also surviving are his four children, Tracy Magda, Hazleton, Wendy Kellam, Bradford, PA, Amy Brozena, Mountaintop, and Robert Garinger, Montville, NJ and six grandchildren, Ryan and Alex Brozena, Jack and Steven Kellam, and Erin and Ian Garinger.

For more information on Arnie and a few examples of his "comical sense" writing you can visit his website: https://arniemarge.tripod.com/
Wegener's Granulomatosis
Arnie's Postlude
Arnie's Epistle
Who is Arnie Garinger
Mollies Follies
Campground Owner
Harvey's Lake
Retirement
Relationship Do's & Don'ts
College Misericordia Speech
Home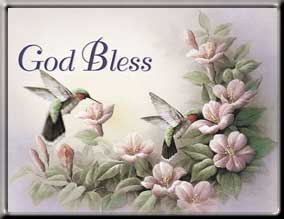 Arnie Garinger October 20, 2005
Copyright © 2002-2006 Arnie Garinger Family